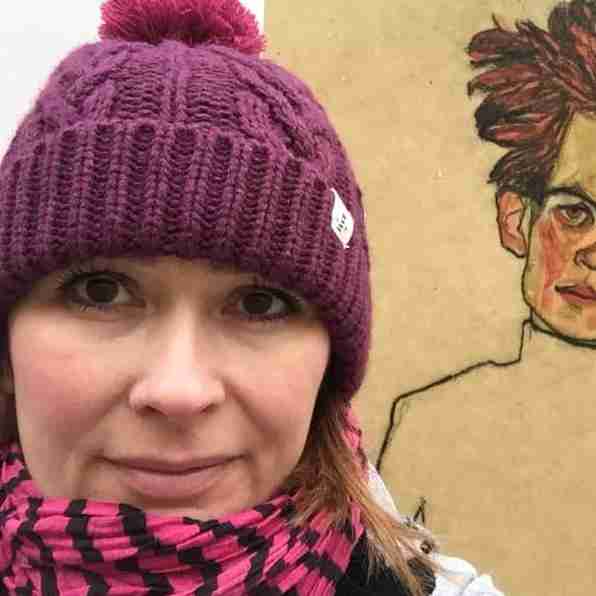 Abby Bentham
Lecturer in English and Theatre
Biography
I have taught at the University of Salford since 2014, first as an Associate Lecturer in English, then as Lecturer in English and Theatre. I have also taught at Keele University and worked as a freelance journalist, writing predominantly for crime magazines. Beyond the university, I lead an annual, international conference on Evil Women: Women and Evil and am a board member at Progressive Connexions, a not-for-profit network that runs global, interdisciplinary research projects.

In addition to my academic and writing work, I have more than 15 years' commercial experience, gained as an account director, consultant and copywriter in a variety of advertising, marketing and PR agencies in London and the north west. The diverse strands of my working life to date are united by a common focus on written and visual communication and their power to entertain, educate, move, and influence.
Research Interests
My research interrogates representations of aberrant psychology and crime on stage, page and screen, with a particular focus on the creative techniques that encourage empathetic identification with challenging and transgressive figures. My broader research interests include gender, psychoanalysis, evil, the aesthetics of violence, true crime, and popular culture.

Professional Memberships:
- International Crime Fiction Association
- Madness & Literature Network
- International Gothic Association
- Crime Studies Network
- Association of Adaptation Studies
Teaching and Learning
I convene the following modules: Performance in Context (core, Level 4); Literature, Adaptation, and the Screen (optional, Level 5); Work Placement (optional, Level 5); Scriptwriting for TV and Film (optional, Level 6); and Crime Writing (Level 7). I also co-lead Careers and Professional Pathways (Level 6).

Additionally, I teach, or have taught, on: Narrative Fiction and the Novel (core, Level 4); Theory and Practice (core, Level 4); Critical and Textual Studies (core, Level 4); Performance Studies (core, Level 5); The Test of Evil (Level 5); Utopias & Dystopias (optional, Level 5); The Female Gothic (optional, Level 5); 21st Century Women's Writing (optional, Level 5); Dissertation (optional, Level 6); Research and Professional Development Portfolio (core, Level 6); Writing Sex and Gender (optional, Level 7).

As a holder of the Postgraduate Certificate of Academic Practice and a Fellow of the Higher Education Academy, I am trained in: Teaching and Learning for HE; Assessment for Learning; Blended and Inclusive Curriculum Design.